SOUTHEASTERN ANATOLIAN REGIONAL ARCHITECTURE AND ITS REFLECTIONS ON BUILDINGS
Keywords:
Southeastern Traditional Houses, Space, Islamic Art
Abstract
Human beings have developed spaces that they need from the first creation to the present and in line with their own wishes. Space is not only a physical phenomenon in which individuals or societies perform various actions, but also a variety of meanings and information depending on the societies' cultures, lifestyles, changes in line with their social structures. Each society has a principle that creates a difference from a unique culture to culture and shapes the spatial space. Besides the geographical, topography and climatic features, the historical development and culture of the city were also influential in shaping the created spaces. The architectural decoration seen in the Islamic Artist, which developed in the regions where Islam was born, had an impact on the development of Islamic ditching science of pre-Islamic civilizations in these regions. In the Southeastern Anatolia Region, where the first settlements in history have been moved from past to present, traditional houses have rich cultural heritage in the development of the courtyard structure. Traditional houses have been created in accordance with the conditions of the region where it is located and it is seen that the basic principle is not to change the space setting. Diyarbakır, Şanlıurfa, Mardin and Gaziantep are the leading places in the Southeastern Anatolia Region that best reflect the residential architecture. The general character of the old Turkish house is the presence of a common unit connecting the units. This common unit varies according to regions as sofa, iwan or courtyard. Its special character is evident with different arrangement of rooms around the common unit.
References
Özyılmaz, Havva, "Diyarbakır Geleneksel Konut Mimarisinde Morfolojik Analiz: Geleneksel Konutların Güncel Kullanımda Değerlendirilmesi", Ankara, 2007
Kürkçüoğlu, A.Cihat, "Şanlıurfa Mimari Eserleri", Şanlıurfa, Ankara, 1997.
Kürkçüoğlu, A. Cihat, "Şanlıurfa Mimari Eserlerine Genel Bir Bakış" (Sivil Mimari(Konut Mimarisi), Şanlıurfa
Kaya Bayram, Büşra, "Geleneksel Mardin Evlerinin Tasarım Ve Ergonomi İlişkisi Bağlamında İncelenmesi", Elazığ, 2012
Erbaş, Selin Sedef "Gaziantep Evlerinin İç Mekân Tasarımları", Ankara, 2012
Şahin, Mustafa.. "Geleneksel Gaziantep Evlerindeki Avluların Rolünün Yerel Veriler Bağlamında Değerlendirilmesi", İstanbul, 2019
Deringöl, Tuğba, "Sürdürülebilir Çağdaş Konut Tasarımında Gaziantep'in Yerel Mimarisinden Öğrenilenler", Konya, 2015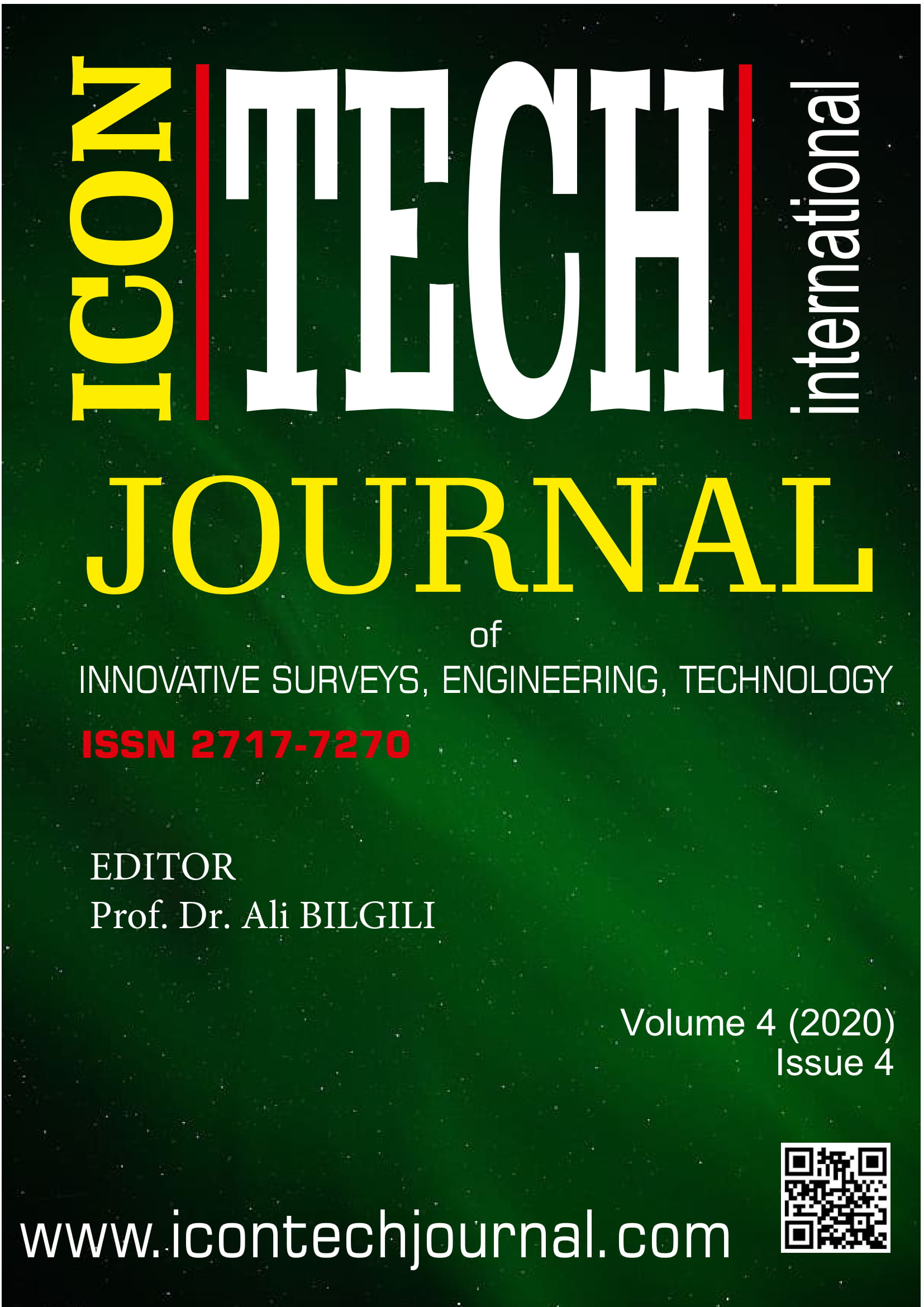 How to Cite
BENGİSU, E. (2020). SOUTHEASTERN ANATOLIAN REGIONAL ARCHITECTURE AND ITS REFLECTIONS ON BUILDINGS. ICONTECH INTERNATIONAL JOURNAL, 4(1), 75-80. https://doi.org/10.46291/ICONTECHvol4iss1pp75-80
Copyright (c) 2020 ICONTECH INTERNATIONAL JOURNAL
This work is licensed under a Creative Commons Attribution-NonCommercial-NoDerivatives 4.0 International License.