AN EXAMPLE OF SCRAP MANAGEMENT STUDY IN SHEET SHAPING OPERATION
Keywords:
Sheet Metal Forming, Scrap Rate, Parts Placement Plan
Abstract
Sheet metal forming has an important place in the automotive industry today. Design of the dies to be used in shaping and product design is very important parameter to produce with as little scrap as possible using the sheet metal in the most efficient way. It is inevitable that the die and product design, which is made without predicting the amount of scrap for the product to be produced, will cause high waste rate. In the design of both the product and the die, besides the functionality of the product, the effective use amount of the semifinished-product, the amount of waste and scrap should also be taken into account and costed. These approaches significantly reduce the amount of scrap and help to use sheet metal more efficiently and increase the gain.
In this study, the locations in the current manufacturing situation and pitch amounts of the high capacity parts produced in the enterprise in the 3.5-month period were examined. As a result of these examinations, the parts that have low sheet metal usage efficiencies are distinguished. For these parts, researches have been made on the position and pitch suggestions proposed in the literature. Part location and pitches have been re-modeled to increase efficiency by reducing the amount of scrap in the computer environment. Thus, examples of more efficient use of semi-finished sheet metal were created and the earnings were calculated.
References
Sobhi Mohd Hilman. Scrap Reduction Study For Automotive Stamping. UMP; 2008
Boljanovic Vukota. Sheet Metal Forming Processes and Die Design. New York: Industrial Press; 2004
Akpınar Şevket. Üretim Yönetim Sistemi. İzmir; 2014
Kurt Hüseyin. Kalıpçılık Tekniği ve Tasarımı Kesme Kalıpları. İstanbul: Birsen Yayınları; 1999
Kalpakjian Serope, Schmid Steven. Manufacturing Engineering & Technology. Pearson Education; 2013
Szumera Jim, Szumera James A. The Metal Stamping Process: Your Product from Concept to Customer. New York: Industrial Press; 2003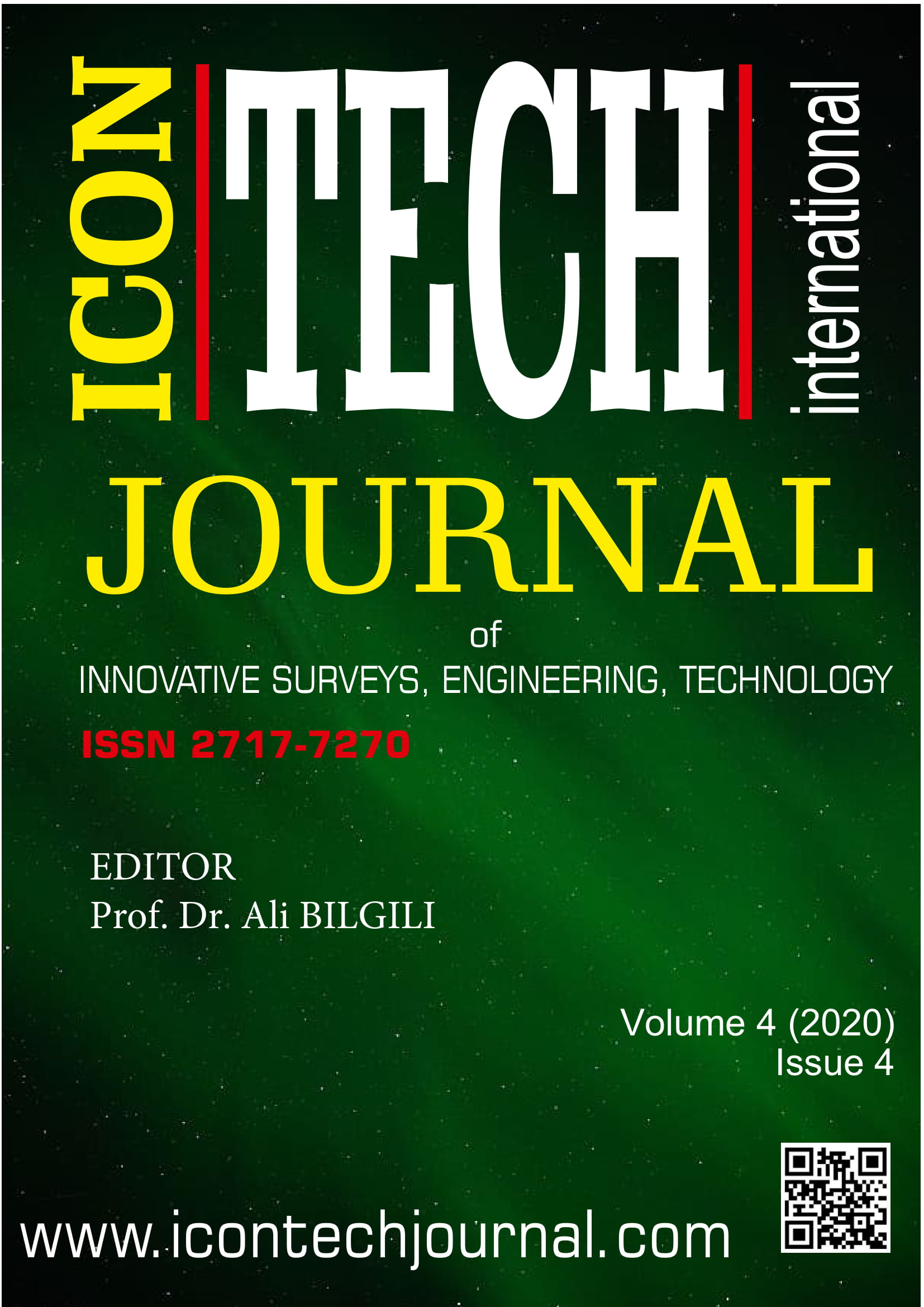 Downloads
How to Cite
Edis, R., Yalçın, C., Sınmazçelik, T., Özzaim, P., Yurdakul, Y. ., & Yılmaz, Y. (2020). AN EXAMPLE OF SCRAP MANAGEMENT STUDY IN SHEET SHAPING OPERATION. ICONTECH INTERNATIONAL JOURNAL, 4(1), 56–68. https://doi.org/10.46291/ICONTECHvol4iss1pp56-68
License
Copyright (c) 2020 ICONTECH INTERNATIONAL JOURNAL
This work is licensed under a Creative Commons Attribution-NonCommercial-NoDerivatives 4.0 International License.