THE RELATIONSHIP BETWEEN TRANSACTIONAL LEADERSHIP AND KNOWLEDGE MANAGEMENT
Keywords:
Managerial Leadership, Information, Healthcare Professionals, İstanbul
Abstract
Leaders do not have the same attitude or the same perspective. It seems that there are many types of leadership that can be exhibited by leaders in the political, commercial or other fields. Leadership style is the way a leader provides direction, implements plans, and motivates people. When we look at the transactional leadership style, it primarily involves motivating and directing followers by appealing to their own interests. In addition, knowledge management is the process of capturing, developing, sharing and effectively using organizational knowledge. It refers to a multidisciplinary approach to achieve organizational goals by making the best use of knowledge. It is known that the leadership style has a direct impact on the organization's tendency and form to meet the processes and steps of knowledge management. This study aims to examine the relationship between the operational leadership characteristics of health personnel working in a public hospital to knowledge management. Descriptive statistics technique was used to analyse the variables and investigate the hypotheses.
References
Abdul-Rahman, H. and Wang, C. 2010. Preliminary approach to improve knowledge management in engineering management. Scientific Research and Essays, 5 (15), 1950-1964.
Antonakis J, and House R. 2014. Instrumental leadership: Measurement and extension of a transformational–transactional leadership theory. The Leadership Quarterly, 746– 771.
Avolio, B.J., Bass, B. M. and Jung, D. I. 1999. Re-examining the components of transformational and transactional leadership using the multi-factor leadership questionnaire. Journal of Occupational and Organizational Psychology, 72 (4), 441-62.
Bass, B.M. 1985. Leadership and performance beyond expectations. New York: Free Press.
Bass, B.M., and Riggio, R.E. 2006. Transformational leadership (2nd ed.). Mahwah, NJ: Lawrence Erlbaum Associates Publishers.
Burns, J.M. 1978. Leadership. New York: Harper and Row, 280.
Crawford, C.B. 2005. Effects of transformational leadership and organizational position on knowledge management. Journal of Knowledge Management, 9 (6) : 6-16.
Gelard P, Boroumand Z, and Mohammadi A. 2014. Relationship Between Transformational Leadership and Knowledge Management. International Journal of Information Science and Management, 12(2) : 67-82.
Goldoni, V., and Oliveira, M. 2010. Knowledge management metrics in software, development companies in Brazil. Journal of Knowledge Management, 14 (2), 301-313.
Hackman, M.Z. and Johnson, C.E. 2009. Leadership: A Communication Perspective. Long Grove, IL: Waveland Press. pp. 102–104. ISBN 1-57766-579-1.
Hislop, D. 2009. Knowledge management in organizations, 2nd ed. Oxford: Oxford University Press.
Margaryan, A., Milligan, C., and Littlejohn, A. 2011. Validation of davenport's classification structure of knowledge-intensive processes. Journal of Knowledge Management, 15 (4), 568-581.
Newman, B. D., and Conrad, K.W. 1999. A framework for characterizing knowledge management methods, practices, and technologies. Paper presented at the Third International Conference on practical Aspects of Knowledge Management, Basel, Switzerland.
Nguyen, H.N., and Mohamed, S. 2011. Leadership behaviors, organizational culture and knowledge management practices: An empirical investigation. Journal of Management Development, 30 ( 2), 206-221.
Pathirage, C. P., Amaratunga, D. G., and Haigh R. P. 2007. Tacit knowledge and organizational performance: construction industry perspective. Journal of Knowledge Management, 11 (1), 115-126.
Plessis, M. 2005. Drivers of knowledge management in the corporate environment. International Journal of Information Management, 25 (3), 193-202.
Politis, J.D. 2001. The relationship of various leadership styles and knowledge management. Leadership and Organization Development Journal, 22 (8), 354-64.
Riaz M, and Khalili M. 2014. Transformational, Transactional Leadership and Rational Decision Making in Services Providing Organizations: Moderating Role of Knowledge
Management Processes. Pakistan Journal of Commerce and Social Sciences, 8(2). 355-364.
Smith, R. 2001. A roadmap for knowledge management. Journal of Knowledge.
Vera D, and Crossan M. 2004. Strategic Leadership and Organizational Learning. Academy of Management Review, 29(2) , 222-240.
Yukl, G. 2002. Leadership in organizations, 5th ed. Prentice-Hall, New York.
Zhang, L., Wang, H., Cao, X., Wang, X., and Zhao, K. 2012. Knowledge management component in managing human resources for enterprises. Journal of Information Technology and Management, 13, 341–349.
Zheng, W., Yang, B., and McLean, G.N. 2010. Linking organizational culture, structure, strategy and organizational effectiveness: Mediating role of KM. Journal of Business Research, 63 : 763-771.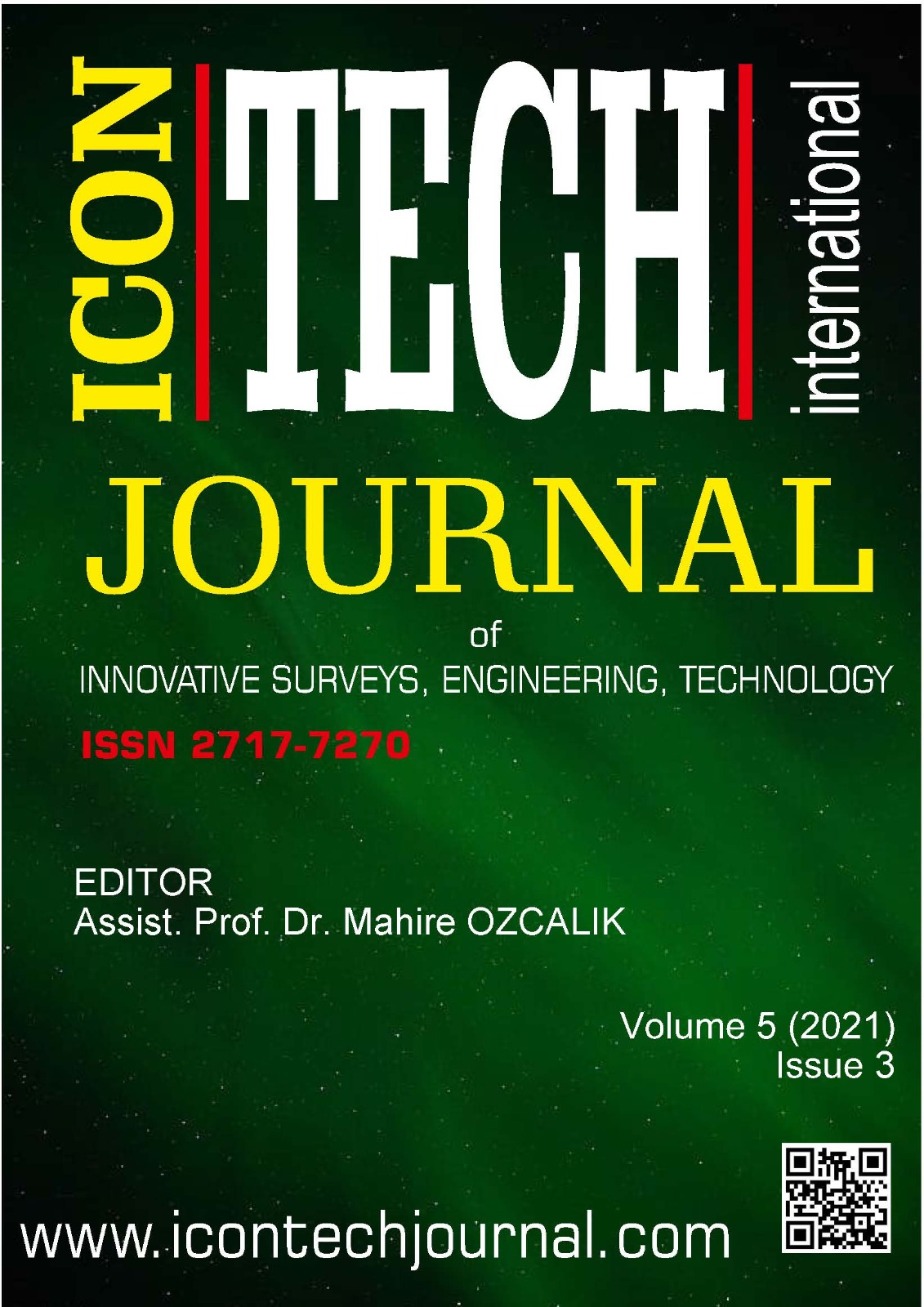 How to Cite
Maltaş, E., GÜMÜŞ, M., ORHAN, S., & KIZILKAYA, E. (2021). THE RELATIONSHIP BETWEEN TRANSACTIONAL LEADERSHIP AND KNOWLEDGE MANAGEMENT. ICONTECH INTERNATIONAL JOURNAL, 5(3), 1-6. https://doi.org/10.46291/ICONTECHvol5iss3pp1-6
Copyright (c) 2021 ICONTECH INTERNATIONAL JOURNAL
This work is licensed under a Creative Commons Attribution-NonCommercial-NoDerivatives 4.0 International License.